All You Can Eat. The magazine for anything you can eat. From the sausage stand to the gourmet restaurant, from canned beer to champagne: a lot of food culture and a few recipes, a little bit of Austria and a lot of the wide world, not overly serious, not always just funny. It is a magazine for people who are interested in food and drink but who don't identify with the classic gourmet formats or the never-ending housewife issues. All You Can Eat tells very long and very short stories from near and far, showcases beautiful and ugly photos, peculiar, complicated and extremely simple recipes. What brings all of this together is clear: You'd never find them published like this anywhere else.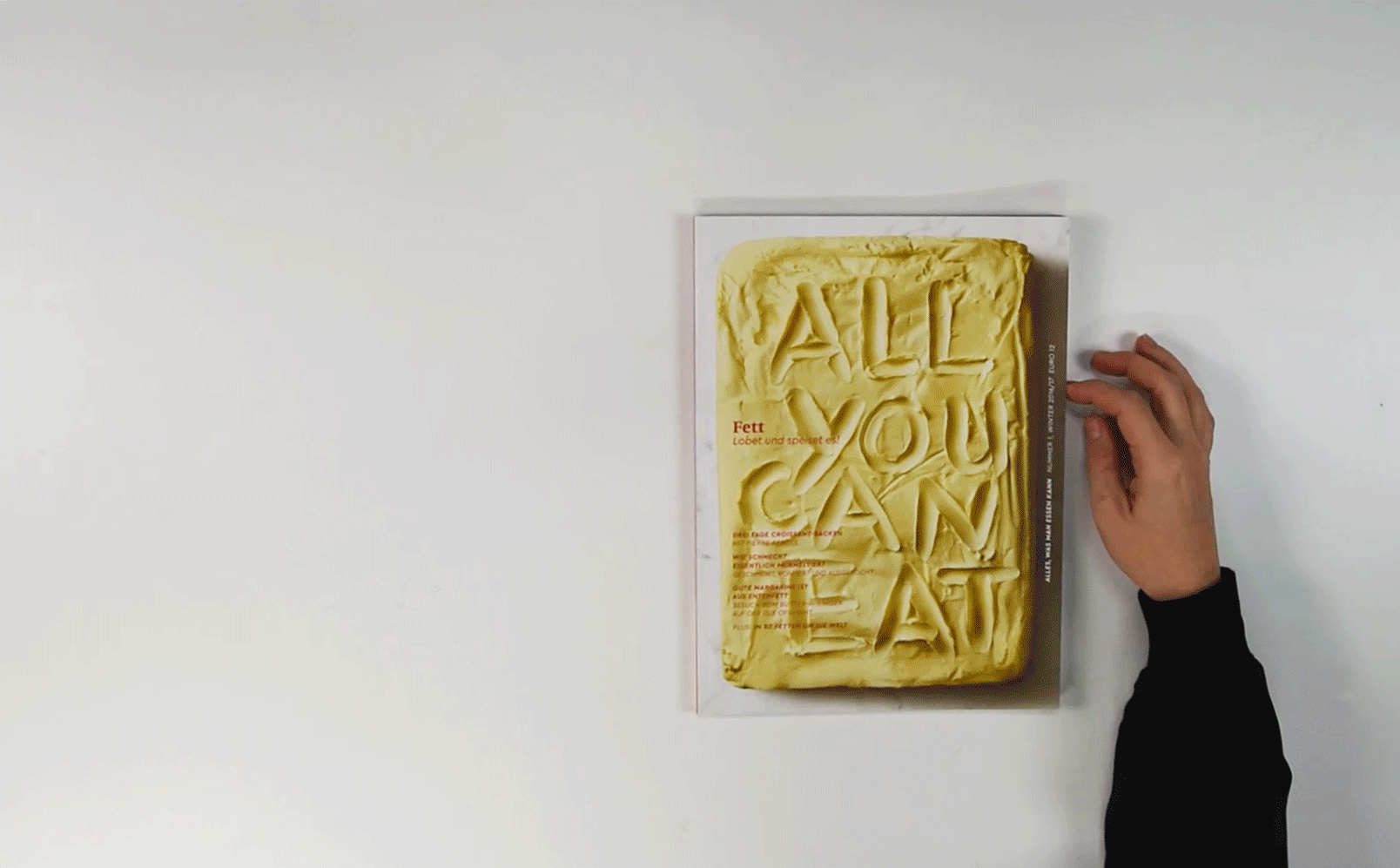 Issue 1: Fett (Fat)
Fat is the most important difference between turkey breast and pork belly, between a roll and a croissant, between overcooked potatoes and Joel Robuchon's legendary mashed potatoes. According to some researchers it might be the sixth taste – after sweet, salty, sour, bitter and umami, it is certainly far healthier than most people still believe. In any case it is one of the most important reasons why we enjoy the taste of food, therefore we could not think of a better subject for this very first issue of All You Can Eat. And we hope that you feel the same way after reading it.
Language: German
Issue 2: Fremd (Foreign)
All You Can Eat takes its name a little to seriously this time. What's on the menu? Emu eggs and elephant soup, Schnitzel with gravy, Pichelsteiner stew and apple strudel with kidney bean puree, eight treasures and pickled chicken feet. Yummy! For the brave ones amongst us there is dog meat and human sacrifices. We celebrate the best of all cuisines: fusion cooking. Imagine what we would have to eat in Central Europe without all the wonderfully different people, animals, vegetables and techniques, which have come to us in the past centuries. We hope, that after reading this issue you will find the world a little less foreign and a lot tastier.
Language: German